The default or catch-all address is the one to which all e-mails, addressed to a non-available or mistakenly entered email account at your domain name are routed to. In case someone sends an email to [email protected] and you do not have such mailbox, the catch-all option will forward this email to your default email address.

By default your cPanel account will reject email sent to an address that you have not already setup with a mailbox or forwarder.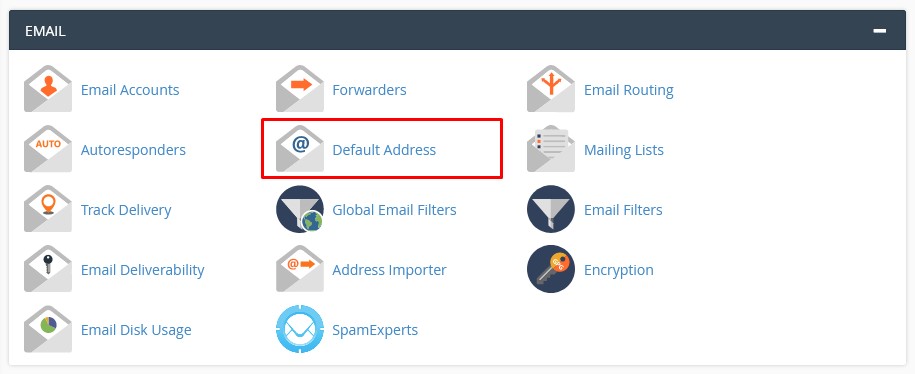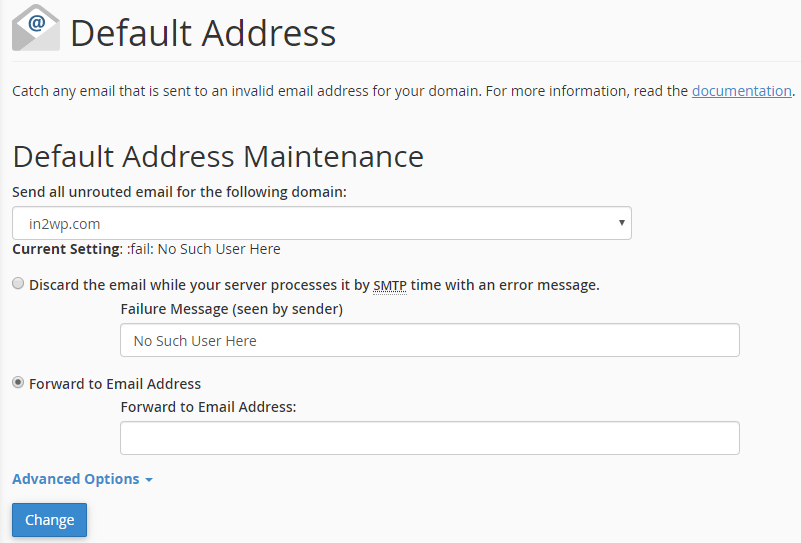 Under the Default Address Maintenance heading, select your domain from the drop-down list
(1) and the select the Forward to email address radio button
(2) Enter the address of your catch-all mailbox in the Forward to email address box
(3) Click the Change
(4) button to save your changes.

Warning:
While is is possible to send all such email to a catch-all address we strongly recommend against this practice as catch-all addresses are prime targets for spammers. Once your domain becomes known, spammers will target random usernames@yourdomain – it will be harder to filter spam, as your account will no longer reject email for unknown recipients.